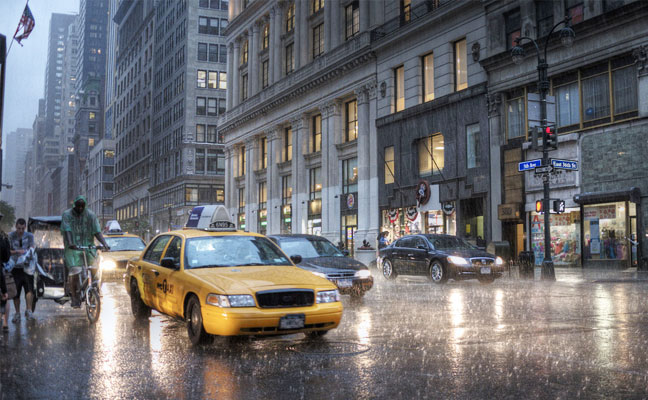 You'd like to think it was business as usual — Jacob deGrom starts for the Mets, gives up 1 or 2 runs and takes a non-decision or a loss. The only wrench tossed into that equation is the fact the Queens hitters have been slapping around pinstripe pitching, so deGrom (5-4, 1.68 ERA) just may get some run support tonight. Masahiro Tanaka (7-2, 4.54 ERA) will have something to say about that, but your fantasy lineup will need to adjust accordingly.

deGrom Ain't All That Either
Embed from Getty Images

A first glance at deGrom's career numbers against the Yankees are surprisingly less than stellar. He is 1-4 over 5 starts, with a decent ERA of 3.67. In those starts (34.1 innings), he has allowed 14 earned runs, walked 9 and gave up 6 home runs while striking out 28.

Yankee Stadium has not been kind to him, as well. He has been pegged with the loss in both of his career starts there, with an 8.03 ERA across 12.1 innings. 5 of the 6 home runs he's given up have come at The Stadium.

Giancarlo Stanton in particular sees deGrom well, hitting .360 (9-25), with 4 home runs, all in a Marlins uni. The rest of the Yankees active roster have small sample sizes against the ace righty, but hit .273 as a team over 99 at-bats, which include 25 strikeouts.

deGrom's most recent start against the Yankees was June 8th at Citi Field where he was dominant for 8 full innings, allowing 2 earned runs on hits. The Bronx Bombers won the contest with great pitching from Tanaka (5 innings, 1 earned run, 1 hit), and a 4-inning, lights out effort from the bullpen — and a 2-run homer off deGrom by Brett Gardner in the 8th inning.

Tanaka Time
Embed from Getty Images

Masahiro Tanaka is 1-2 over 4 career starts against the Mets, pithing to a 3.08 ERA. His lone victory was a complete game shutout on May 14, 2014 at Citi Field. How long ago was that? Brian Roberts was at second base, Alfonso Soriano was in right field, and Yangervis Solarte was at third.

Tonight, Tanaka might want to be careful around Jose Bautista and Jose Reyes. Joey Bats has 2 home runs in 39 at-bats wth .256 BA. Reyes is 3-7 with a home run. Tanaka is long-ball prone, and the Mets home run hitters include Asdrubal Cabrera, Brandon Nimmo, and Michael Conforto.

The Wise Guys
The consensus from the books is that the pinstripes will eke out a victory in a low-scoring contest. The over/under is 8, with a moneyline of -162. The Mets are 2-7 straight up in their last 9 matchups with the Yankees, but 4-1 against the spread in their last 5 against the pinstripes.

Remember this is for speculation only, not meant to be taken as gospel. And don't forget to double-check your lineup(s) just prior to game time as the weather may create havoc for you. We exist under the manta that "You can't predict baseball" but it's fun trying. Good luck with your lineup and let's go Yankees!