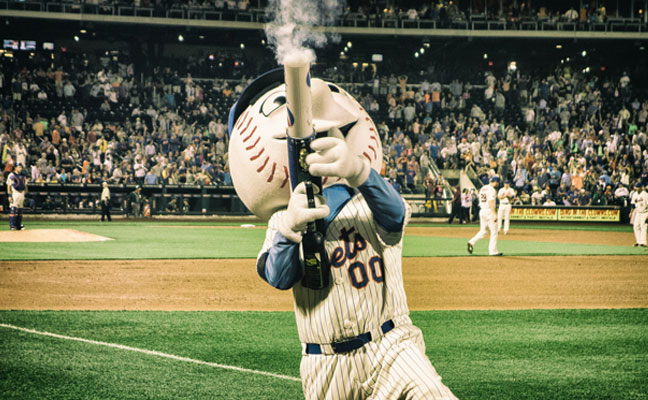 The current New York Yankees are probably the worst 40-18 team in MLB history. They are percentage points out of first place, won 8 of the their last 10, lead MLB in this, that and the other thing — yet couldn't hit sand if they fell off a camel.

The 2-game series in Toronto, including Wednesday's 13 inning fiasco, captures this club to a tee, at least in the present tense.

In the first game all Marco Estrada needed to correct 6 terrible starts in a row was to see a Yankee in the batters box. Then boom. He's in Cy Young form. Wednesday, a kid the Blue Jays dragged out of the bullpen a few starts ago is mowing New York hitters down like it's going out of style.

Yeah, no matter who is on the mound the Yankees always seem to respond with gutty pitching and great defense, and hang around long enough for one of the big boppers (pretty much the entire lineup) to send one into orbit. But that methodology is unsustainable.


Yankees MLB Fantasy Baseball Cheat Sheet for Friday, June 8, 2018
The following suggestions are for the 4:05pm EST Yankees-Mets matchup in Draft Kings Showdown mode.

Tonight's Pitching Matchup
No Run Support for deGrom
Jacob deGrom ($16,100). He has a 4-0 record with a 1.49 ERA, 98 strikeouts and a WHIP of 1.04 — but the guy can't catch a break.

He's coming off 3 straight outings where he's allowed a total of 2 runs, pitched 7 innings in each, struck out 29 batters, and gets nothing to show for it. The Mets scored a total of 5 runs in the three games.

PREDICTION: deGrom shuts down the Yankees over 7, then the Mets bullpen blows it. Bite the bullet and draft deGrom at this price, he'll pay you back in Ks!
"We want to beat the Mets as bad as we want to beat Boston," Brett Gardner said. "Make no mistake about it."
Who Gives deGrom Trouble?
Giancarlo Stanton ($9,500) Stanton is president of the very small club of MLB hitters who slap deGrom around like he owes them money. In 22 ABs, Stanton has 9 hits (.409 BA) including 4 home runs and 3 walks for an OPS of 1.480. Send the limo. The only other current Yankee to homer off deGrom is Gary Sanchez, but The Kracken is cold as ice at the moment.

Embed from Getty Images

Opponents Taking the Long Way Home
Masahiro Tanaka ($14,600). It's well known that Tanaka will serve up the home run ball, sometimes more than others. He gave up 3 in his last start in hitter-friendly Camden Yards, and Citi Field is not much different. Since 2015 Tanaka is 0-2 in 2 starts in Queens, pithcing to a 5.84 ERA while allowing 8 earned runs over 12.1 innings, including 4 home runs.

PREDICTION: As a team, the Mets can't hit their way out of a paper bag lately and there is little to believe that will change anytime soon. While the cross-town rivalry vibe should turn the game up a few degrees, Tanaka and the Yankees 'pen should hold the Mets down to a low-scoring affair in the series opener. Drafting deGrom and Tanaka would lock in a payoff if this game goes true to form. "If" is the operative word, but we're liking that play.

Who Gives Tanaka Trouble?
Jose Bautista ($5,100) The Mets' secret weapon tonight could be recent pickup Joey Bats, who has tormented the Yankees over the years in a Blue Jays uniform, and is now prepared to ruin Tanaka's evening. Bautista has not fared well overall in his return to action in 2018, but hits Tanaka to a .256 BA over 39 career ABs, including 2 home runs, 3 doubles and 6 walks. A stealth pick for the price for sure.

Other Considerations
It's hard to leave Miguel Andujar ($7,600) out of any lineup these days. Over the past week, the standout third-baseman is ripping a .400 BA with 2 home runs, including a his first career grand slam.

Check back before game time for any critical updates.

Remember this is for speculation only, not meant to be taken as gospel. And don't forget to double-check your lineup(s) just prior to game time as the weather may create havoc for you. We exist under the manta that "You can't predict baseball" but it's fun trying. Good luck with your lineup and let's go Yankees!