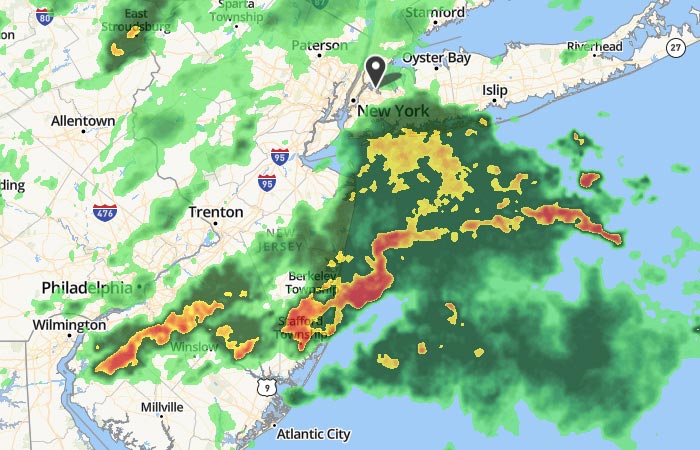 How bad is that? And it will probably get worse. J.A. Happ (remember him?) will be making his first start in almost two weeks. This could get dicey as the left-hander tends to give up a good amount of fly balls, and on a hot, humid day in The Bronx with a Mets lineup that has been flexing their muscles … I dunno.
One bright spot is the return of DJ LeMahieu ($4,700), who will be in the starting lineup, leading off and playing third. Let's hope he hasn't been rushed back too soon, but the Yankees have indeed missed his .411 BA, .990 OPS and stellar defensive work.
---
IF GEORGE WERE HERE
If The Boss was still with us and running the organization, manager Aaron Boone would have been fired by now — or likely before the baseball Amed Rosario hammered stopped ricocheting around the empty seats beyond the left field fence.
In George's mind, you didn't lose to the Mets, let alone drop a winnable doubleheader to the Mets, let alone at home no less — and we haven't even gotten to the indignity of the home walk-off loss — to the Mets. The fact that all of this is topped off by a 7-game losing streak, and the club is closer to third place in the standings than first.
---
FANTASY MLB STRATEGY FOR TODAY'S GAME
DRAFTKINGS CONTEST : Lineup tips and player salaries are for the MLB $500 Quarter Jukebox, a 'Classic' rules contest featuring 5 games, starting at 1:05pm EST, 10:05am Pacific Time.

THE WISE GUYS : The oddsmakers are going with the crew from Queens today, with a moneyline consensus Mets +1, Yankees -104, and a gaudy Over/Under of 10.5.

WEATHER : This does not look promising. Game-time temps are expected to be 77° with scattered thunderstorms, southwest wind at 12mph and a 45% chance of rain. The humidity will be 81%.
No doubt, a triple-header will be scheduled for tomorrow if this gets called. Each game will be 5 innings, and each inning starts with the bases loaded. At this point, why not?

MATCHUPS : The Mets will throwing their bullpen at the Yankees this afternoon, but that matters little. The pinstripes are in a complete and total funk at the plate with two glaring exceptions — 1B Luke Voit ($4,500) and OF Clint Frazier ($3,900) — both value prices all things considered. Forget matchups, batter vs pitcher stats, etc., etc. Throw all of that out. Take this two-man Yankees stack and build the rest of your lineup around it.
For the Mets, consider DH Robbie Cano ($4,000), who is 9-31 (.290) off Happ with 1 home run and 6 RBI.
ON THAT NOTE: Keep your eye not only on this game in the DraftKings contest, but the Atlanta at Philly game as well, as weather may determine if that one is played.
Hope this helps add some production to your DFS lineup! Good luck and Let's go, Yankees!