COLE, YANKS LOOK TO STAY UNDEFEATED AT HOME; WELCOME SAWX FOR 4; BREAKING: JUDGE TO 10-DAY IL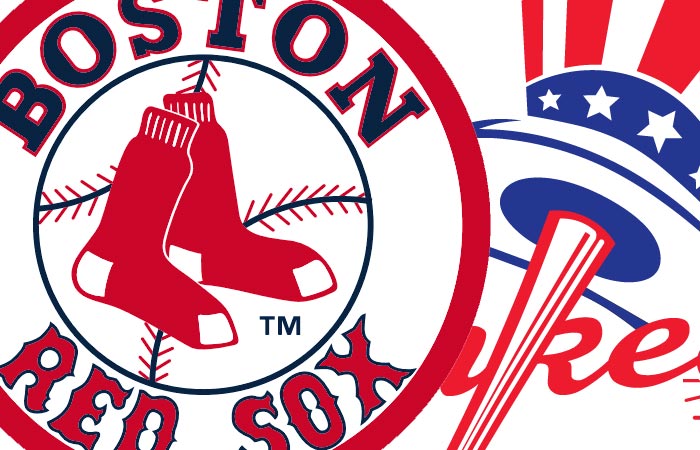 Breaking: Judge to Injured List; Calf Strain
Manager Aaron Boone announces slugger Aaron Judge will join Giancarlo Stanton on the Injured List with a calf strain, characterized as "very mild" after an MRI revealed the tweak. More info here.
The 12-6 first place in the American League East New York Yankees will host the Boston Red Sox for a four-game set beginning tonight. Before getting down to business, one quick rant. Here we go again, on Saturday and Sunday there will be another two Yankee games we are denied YES network broadcasts and subject to national network mediocracy. Unprepared and uncaring announcers at best, anti-Yankee at worst. There. I feel better now.
Who are the 2020 Boston Red Sox?
Taking a page out of the 2010-2014-(and almost 2016!) San Francisco Giants, the Boston Red Sox new M.O. seems to be to compete for a World Series title one year, then implode the next — although the Giants never went that far, at least they were somewhat competitive in the odd-numbered years.
From 2019 to 2020, nearly half of the 25-man roster flipped.
DEPARTMENT OF CORRECTIONS : In the earlier version of this post, we mis-remembered the details of the Mookie Betts trade. The initial three-way deal between the Sox, Dodgers and Twins fell apart, and separate trades were made between the Red Sox and Dodgers — Betts and David Price for top prospect Alex Verdugo, SS Jeter Downs, and C Connor Wong, along with cash. In another solo deal, the Twins acquired right-hander Kenta Maeda, and prospect Jair Camargo along with cash from the Dodgers, and sending top pitching prospect Brusdar Graterol to Los Angeles with OF prospect Luke Raley. Sorry 'bout that!
Limping Into The Bronx
Their ace, Chris Sale (elbow) has been on the 60-day IL, but is expected to start throwing soon. Pitcher Eduardo Rodriguez (heart condition) will not pitch again this season. LF Andrew Benintendi (ribs) was just placed on the 10-day IL. 3B Jose Peraza, one Red Sox who has been swinging the bat well, is day-to-day after being hit with a comebacker when pitching of all things!
Turnovers
The Sox have a new manager in Ron Roenicke — who broke in major league ball in 1981 as an outfielder for the Los Angeles Dodgers, playing for the Mariners, Padres, Giants, Phillies and Reds over the next 7 seasons before retiring in 1988. He coached with the Dodgers and Angels before being hired to manage the Milwaukee Brewers in 2011. He complied a 342-311 record over 5 seasons with The Brew Crew.
Roenicke was named interim manager in February of 2020 when Alex Cora was fired in the middle of the Houston Astros sign stealing scandal.
Other Problems
Their farm system needs serious improvement , but the 2020 payroll will be comfortably under the luxury tax ceiling ($208M) and the organization is sitting on some cash. Will the Betts trade hurt them in the long run? Very likely. Can the Yankees bury the Sox with a series sweep? A New York sweep would put the Sox at 6-16. It would take an epic collapse and an extraordinary win streak to turn this division upside down, so anything less than a Red Sox sweep would spell very bad news for them.
Strengths
With Sale and Rodriguez out, old friend 'Nasty' Nate Eovaldi would be at the top of the rotation — not a bad option if he can remain healthy. But the bullpen is probably their strongest link at this point in the season. It has depth and experience, so the Yankees shouldn't be in a hurry to knock a starter out!
DRAFTKINGS CONTEST : Lineup tips and player salaries are for the MLB $30K mini-MAX [150 Max Entry], a 12-game contest starting at 7:05pm EST, 4:05am PT.
TV / RADIO : TV: YES, Radio: WFAN 660/101.9 FM, WADO 1280; BOSTON: WEEI 93.7, WCCM 1490AM; TV: NESN
THE WISE GUYS : The oddsmakers like New York in tonight's matchup with a Yankees -208, Red Sox +195 moneyline consensus, and an Over/Under of 10.
FAST FACTS :
Going back to July 28, 2019, the Yankees have taken 11 of the last 12 games against the Red Sox. For a more dominant stretch in rivalry history, you'd need to go back to the 15-1 mark the Yankees posted on Boston across the 1931 and 1932 seasons.
Of the last 6 games Boston played on the road, 5 have gone UNDER.
In their last 6 games against the Yankees, the Red Sox are 0-6 straight up.
The Red Sox are 18th in MLB, just behind the Mets, in average runs scored per game with 4.47. The Yankees are in 5th with 5.22.
Only the Philadelphia Phillies allow more runs to their opponent per game (6.00) than the Red Sox 5.89.
BALLPARK CONDITIONS : Game-time temperatures in The Bronx will be 83° under partly skies with 11mph easterly winds. The chance of rain is at 5%.
PITCHING MATCHUP : New York ace Gerrit Cole (3-0, 3.22 ERA, WHIP 0.94, 26Ks, $11,000) will take the mound for the Yankees in the series opener, while Beantown will go with a bullpen effort led by Colten Brewer (0-0, 3.60 ERA, WHIP 1.40, 10Ks, $5,000).
This will be Cole's first outing against Boston in pinstripes, which is usually a big deal when a high-priced free agent makes his debut against the Red Sox — not so much this time. The pandemic, the fan-less Stadium, the less than competitive state of the Red Sox all contribute to taking the thunder out of tonight's showdown.
Brewer leans mostly on his 94mph cutter and 81mph curve ball, mixing in a hard slider (90mph) which results in higher than league average amount of fly balls. His BABIP (batting average on balls in play) is .305.
YANKEES HITTING NOTES : No Yankee has more than 4 ABs against Brewer.
2B DJ LeMahieu ($5,200) is feeling "pretty locked in right now" and his number back it up. His .431 BA over 65 ABs. WTF? Jose Altuve (.187 BA) is $100 more than LeMachine tonight on DraftKings! What, is this stuff rigged or something?
OF Clint Frazier ($4,000) made a loud return to The Bronx on Wednesday night, going a triple short of the cycle. Odds are he'll remain locked in, as well.
OF Aaron Judge ($6,200) is killin' it at home, and leading MLB in home runs (9) and slugging (.758). UPDATE: Judge has been scratched from tonight's lineup and placed on the 10-day IL with a calf strain.
BOSTON HITTING NOTES :
One tends to think of Boston as a lineup packed with sluggers, and it usually is. But the data belies that impression as the leading hitter against Gerrit Cole is backup backstop Jonathan Lucroy (.379 over 29 ABs with 2 doubles and 7 RBI) Lucroy was whacked on July 29th and currently is at the club's 'alternate site'.
No one on the current Red Sox roster has more than 14 career at-bats against Cole, and the lineup in general is not hitting well overall.
OF J.D. Martinez ($4,600) is hitting .333 in 12 ABs off Cole with 1 home run.
SS Xander Bogaerts ($4,800) is hitting .300 in 10 ABs off Cole with 1 home run.
INJURED LIST : Yankees on the IL include Aroldis Chapman and Luis Severino (elbow, out for the season), C Kyle Higashioka (right oblique strain, 10-day), Giancarlo Stanton (hamstring, 10-day) and Tommy Kahnle (forearm, out for the season, Tommy John).
IMPORTANT : Check back after the official lineups have been announced (usually by 2pm EST), and definitely double-check your DraftKings MLB fantasy line at least 15-20 minutes prior to gametime (7:05pm EST/4:05pm PT) to make sure all of your picks are starting. Good luck, and Let's Go Yankees!
FANTASY BASEBALL STRATEGY TIPS If you're new to daily fantasy baseball or need a quick refresher course in putting an effective lineup together, don't miss our "How to get your DraftKings MLB groove back in 2020" article. A short but sweet tutorial on proven strategies to help position you to win some dineros!