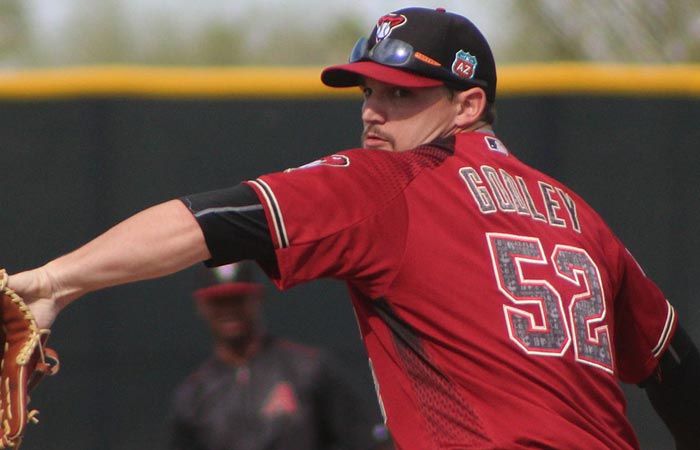 With 10% of this season's 60-game tournament now in the books, your New York Yankees are off to a 5-1 start, their best since 2003. They're getting solid pitching and enough hitting to get the job done. As Kenny Singleton likes to say "two can't carry seven" but the storyline so far as been mostly the same two guys every night — DJ LaMehieu and Giancarlo Stanton or Aaron Judge, but with a different couple of guys adding to the offense.
A couple games ago it was Gleyber Torres. Last night it was Gio Urshela and Brett Gardner. Already the vibe of 2019's 'next man up' battle cry seems to be taking hold. As messed up as this whole season is, let's hope this scare from MLB Commissioner Rob Manford is a smokescreen.
THE WISE GUYS : The sportsbooks are pointing to a New York Yankees victory tonight with a spread of Yankees -1.5, Red Sox +1.5, a moneyline of New York -167, Boston +154, and the Over/Under is 10 runs.
STREAKIN' : The Yankees are now 9-1 straight up in their last 10 games against the Red Sox, with 5 consecutive victories at Yankee Stadium.
BALLPARK CONDITIONS : By gametime (7:05pm EST) the temperature is expected to be a pleasant 83° under partly cloudy skies, with a southerly wind of 11mph. No showers or thunderstorms are expected.
PITCHING MATCHUP : The Red Sox will trot out Zack Godley (0-0, 0.00, $5,900) to start the middle game of the series. Godley was originally a 50th round selection in the 2008 MLB Amateur Draft by the New York Mets, which he turned down and was ultimately drafted in 2013, a 10th round selection by the Chicago Cubs.
In Decemeber of 2014, Godley was traded to the Arizona Diamondbacks for catcher Miguel Montero. He experienced mixed results during his five year stint in the desert before being DFA'd in August of 2019. The Toronto Blue Jays claimed him but wavied him after 6 appearances. In the offseason, Godley inked a minor league deal with the Detroit Tigers but was released on July 13th, and Boston then signed him to a minor league deal.
This will be the first start of 2020 for Godley, who tossed 4 innings of shutout relief against the Mets on July 27th.
His best pitch is an 88mph cutter which results in an above average number of swings and misses. Godley's secondary pitch is a low-80s curveball and a change up about the same speed.
Big Test for Tanaka
For New York, Masahiro Tanaka (0-0, 0.00, $7,500) will be making his first start of 2020 campaign, but might indeed be on a pitch count as he returns from the 10-Day IL. Tanaka took a 112mph line drive off the bat of Giancarlo Stanton during a July 4th workout at Yankee Stadium.
This is will be a big test for Tanaka, as he's had trouble against Boston over his Yankees career — with a 8-5 mark, and 5.76 ERA over 21 starts. Over the past two seasons alone, Tanaka owns a 12.67 ERA against Boston.
YANKEES LINEUP : Head to head against Godley, the only Yankee with numbers worth looking twice at is that of 2B DJ LaMehieu ($4,200), with a .300 BA over 20 ABs. OF Mike Tauchman ($2,800) has a 2-run homer off Godley in 2 ABs.
Also consider 3B Gio Urshela ($4,100), who hits Boston well, and Aaron Judge, who leads the Bombers with 3 home runs and 8 RBI. Giancarlo Stanton is right behind Judge with 2 home runs and 6 RBI, along with a .421 BA.
UPDATE : Mike Tauchman will be starting in LF and hitting 6th. Gary Sanchez will be behind the plate and hitting 7th.
RED SOX LINEUP : Current Red Sox hitters who've had success against Tanaka include 3B Rafael Devers (.467 in 15 ABs, $4,800), OF J.D. Martinez (.348 in 23 ABs with 3 HRs and 8 RBI, $4,900), OF Andrew Benintendi (.310 in 29 ABs with 2 solo HRs, $3,700), and SS Xander Bogaerts (.302 over 43 ABs, with 2 HR and 7 RBI, $4,500).
INJURED LIST : Yankees on the IL include Aroldis Chapman and Luis Cessa (both COVID-19, 10-day), Luis Severino (elbow, out for the season) and Tommy Kahnle (forearm, out for the season, Tommy John).
Red Sox on the IL include Chris Sale (elbow, 60-day), Dustin Pedroia (knee, 60-day), Mitch Moreland (leg, day-to-day) and COVID-19 patients include pitchers Eduardo Rodriguez, Darwinzon Hernandez, and Josh Taylor (all 10-DAY).
IMPORTANT : Check back after the official lineups have been announced (usually by 2pm EST), and definitely double-check your DraftKings MLB fantasy line at least 15-20 minutes prior to gametime (7:05pm EST/4:05pm PT) to make sure all of your picks are starting. Good luck, and Let's Go Yankees!
FANTASY BASEBALL STRATEGY TIPS If you're new to daily fantasy baseball or need a quick refresher course in putting an effective lineup together, don't miss our "How to get your DraftKings MLB groove back in 2020" article. A short but sweet tutorial on proven strategies to help position you to win some dineros!